Volunteer Fire Departments
Volunteer Fire Departments Are Struggling to Retain Firefighters, While 911 Calls Are Surging
The search for solutions as volunteer firefighter recruitment sputters and 911 calls soar.
Following is an article, although written about a Massachusetts Volunteer Fire Department, shares common issues with all other volunteer departments:
by Madeline Bodin / June 29, 2017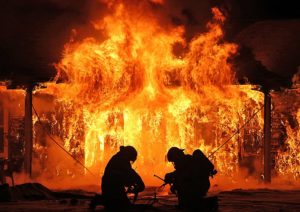 Every year an average of 10 volunteer firefighters quit the West Barnstable, Mass., Fire Department, about 27 percent of the department's total. Fire Chief Joseph Maruca never finds out why half of those department members leave, but does know that about one-third of his crew leaves for career firefighting positions at larger, nearby fire departments, typically after serving in West Barnstable fewer than four years.
West Barnstable, with its white clapboard church and saltbox houses on the shores of Cape Cod Bay, is a classic New England village with a population of 3,500, popular with retirees.
Constantly recruiting new firefighters is a strain on the department, and on Maruca. The situation got bad enough that officials looked into staffing the department only with career firefighters. Maruca found that not only would that cost taxpayers more, it would also reduce the number of firefighters responding to each call.
Nationwide, volunteer fire departments save municipalities, and taxpayers, $139.8 billion per year in firefighting costs, according to a 2014 report from the National Fire Protection Association (NFPA). About 70 percent of America's firefighters are volunteers, and 85 percent of the nation's fire departments are all or mostly volunteer, according to NFPA. The smallest communities — those with fewer than 10,000 residents — are almost always served by volunteer departments, also, according to NFPA. more >
The Disappearing Volunteer Firefighter
By Andrew Brown and Ian Urbina /Aug. 16, 2014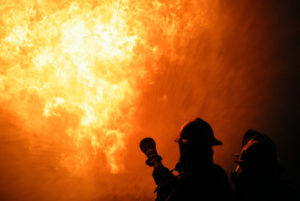 IN most places in America, when a fire breaks out, a volunteer shows up to put it out.
But the ranks of volunteers are dwindling. What was once an iconic part of American life is losing its allure, in part because the work — some would say the calling — is a lot less fun than it used to be.
There are still more than twice as many volunteers as career firefighters. But the number of volunteers has dropped by around 11 percent since the mid-1980s, while the number of career firefighters has grown more than 50 percent, according to the National Fire Protection Association. The allure has diminished because fund-raising now takes up roughly half the time most volunteers spend on duty. It's also harder to fit in volunteer work. The rise in two-income households often means that there is no stay-at-home parent to run things so the other can dash off for an an emergency. Urbanization and the aging of the rural population are taking their toll as fewer young people are available to replace firefighters who retire. more >